HOTEL ŠPINDLEROVA BOUDA




Accommodation in Spindleruv Mlyn with wellness and unforgettable views

Hotel Spindlerova Bouda was newly opened after complete reconstruction to * * * + star hotel on 16.12.2005. Hotel Spindlerova Bouda consists of the main building, dependency (annex building), sports center and wellness facilities. There are tennis courts, volleyball, football and basketball courts. Thanks to its unbeatable location, Špindlerova Bouda is the most ideal starting point for tourism.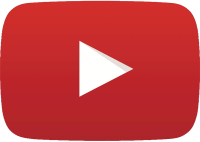 For the rest and relaxation of the hotel guests can use the relax center: swimming pool with whirlpool, massage showers and sauna with rest room.
In the hotel complex there is a hotel restaurant, a buffet restaurant, a newly built passive restaurant in the style of a winter garden, a billiard club, a lobby bar and a congress center that is sounded and equipped with sound and projection equipment. free time for hotel clients and groups.
The lobby features a business center, full Internet services, a lobby bar and a reception desk providing all services and information.